The first "Quality Month" knowledge contest of Ximei Resources in 2021 came to a successful conclusion
2021-11-16 Source:Ximei Resources
On October 28, the 2021 "Quality Month" knowledge contest of Ximei Resources (Guangdong) Limited officially started. General manager Li Jianhui, deputy general manager Zhang Jin, senior director of R&D Shi Bo and other leaders attended the event. This event was organized by the Science and Technology Quality Department, assisted by the Human Resources Administration Department, the Production Department, the Safety and Environmental Protection Department and other departments. A total of 7 teams from each production workshop and testing center participated in the competition.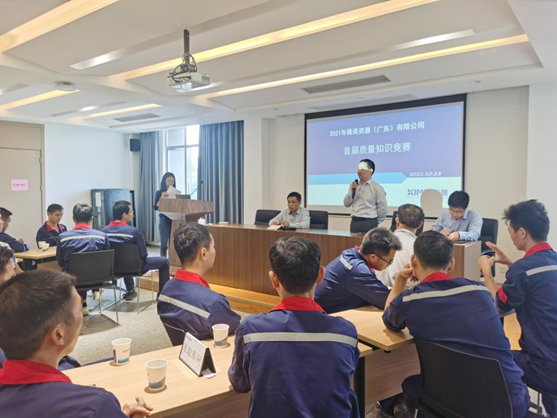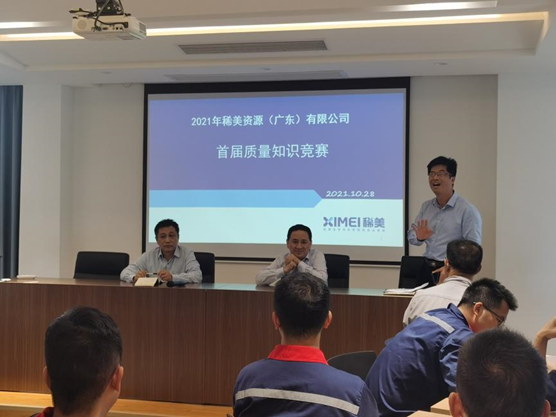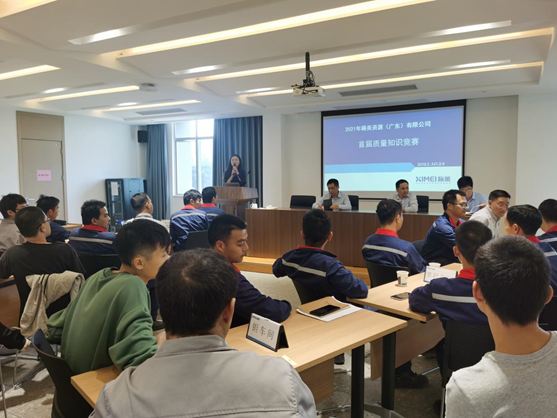 Li Jianhui, general manager of the company, fully affirmed the knowledge contest carried out this time, and put forward expectations and requirements for the successful development of this contest. It is necessary to take the "Quality Month" activity as an opportunity to improve the quality awareness of all employees and eliminate the form doctrine and perfunctory, truly improve the overall quality and management level, organically combine the improvement of basic management capabilities with special management activities, run through the daily work of quality management, and mobilize the creativity and subjective initiative of grassroots employees. He finally pointed out that it is necessary to be good at summarizing, sorting out and refining the highlights of the activities in time to lay the foundation for future quality management work.
The competition test questions consist of two parts: one is the production operation procedures, process flow and control parameters of each participating unit; the other is quality knowledge, including basic quality knowledge, quality management method requirements, quality month publicity slogans and a small amount of safety knowledge and requirements, etc.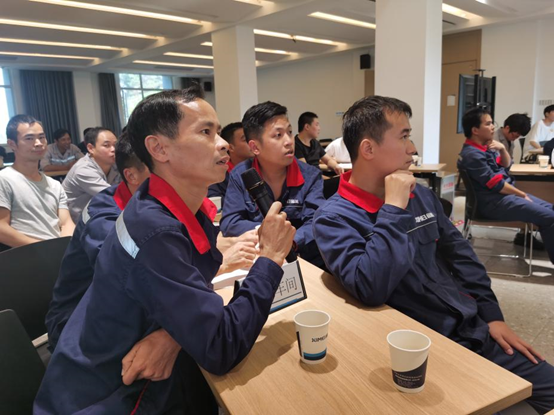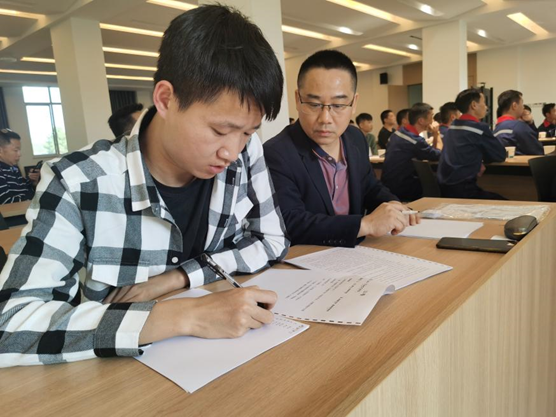 Through the wonderful discussion and fierce competition among the teams, the testing center won the first prize of the knowledge competition, the comprehensive recycling workshop won the second prize, and the decomposition workshop won the third prize.
Finally, the leader of the Science and Technology Quality Department made a concluding speech, hoping that the participating team members will play the leading and fighting spirit of the competition in the future work, earnestly fulfill everyone's quality responsibilities, continuously strengthen the awareness of quality production, and strictly adhere to the bottom line of quality production. Make unremitting efforts to comprehensively improve the standardization level of quality management of Ximei Resources.
This knowledge contest is of great significance. Through the development of this knowledge contest, the awareness of all employees of the company to participate in quality management has been enhanced, and the learning of quality management knowledge by the company's employees has been enhanced. The company will carry out more activities like this in the future to further improve the quality of all employees.