Ximei Resources won the "The Listed Company with the Most Investment Value in the 14th Five-Year Period" award
2021-12-20 Source:Ximei Resources
On December 17, the 11th Hong Kong International Finance Forum 2021 and China Securities "Golden Bauhinia Award" Presentation Ceremony themed "The 14th Five-Year , a New Journey" was grandly held at the Hong Kong Convention and Exhibition Center. At the event, a total of nearly 200 officials and guests from the financial sector of the Mainland and Hong Kong attended the event, and the Chief Executive of the Hong Kong Special Administrative Region, Mrs. Carrie Lam, and other leaders attended the event and delivered speeches.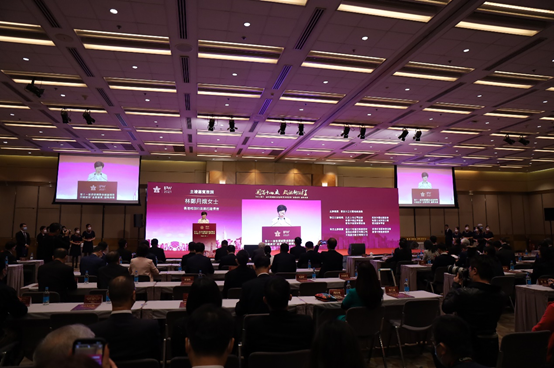 The winners of the "Golden Bauhinia Awards" were announced and Ximei Resources Holding Limited (9936.HK, hereinafter referred to as "Ximei Resources") was selected as the winner of the "The Listed Company with the Most Investment Value in the 14th Five-Year Period" award.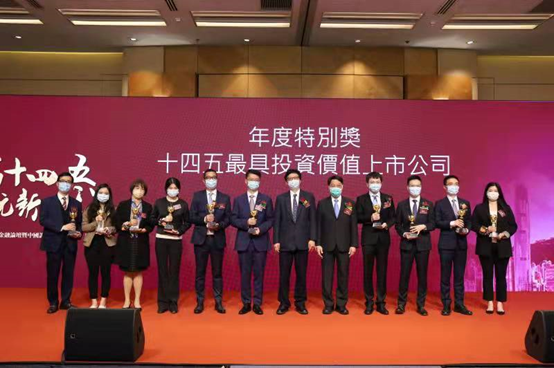 China Securities "Golden Bauhinia Award " is organized by Hong Kong Ta Kung Wen Wei Media Group, which compares and evaluates all listed companies and their executives in Mainland China and Hong Kong, and recommends listed companies and executives with outstanding characteristics and achievements to be awarded the "Golden Bauhinia Award" of China Securities.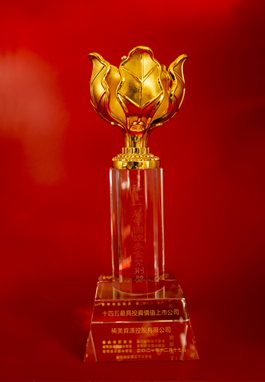 The organizing committee of the "Golden Bauhinia Award" adheres to the principle of "fairness, openness and justice". The selection process is based on the recommendations of the organizing committee and co-organizers, and the scores are based on objective and subjective indicators provided by the shortlisted companies and professional consultants, of which the objective indicators are further subdivided into three criteria: financial statement analysis, regulatory records and media opinion data; the subjective indicators include analyst scores, institutional investors' scores, online voting and a panel of experts invited by the organizing committee. The above criteria are combined and the scores are aggregated to produce the winners of the "Golden Bauhinia Award" for China Securities.
After years of development, China Securities "Golden Bauhinia Award", as a large scale, high level and credible public selection of listed companies in two places, has become a benchmark for domestic and international observation of China's capital market and listed companies, and is known as the "Oscar" of listed companies. After the online voting, review by the organizing committee and expert evaluation, Ximei Resources won the heavyweight award, which fully demonstrates the strong strength of the company and the high recognition of the capital market.