2022-01-11 Source:Ximei Resources
On January 11, 2022, "2022 Global Investment Trends Forum and the 6th Golden Hong Kong Stock Awards Ceremony" held in Shenzhen, Ximei Resources Holding Limited (9936.HK) won the "Best Energy and Resources Company" award. This is another capital market award for Ximei Resources after winning the "The Listed Company with the Most Investment Value in the 14th Five-Year Period" last month, further demonstrating the strength and investment value of Ximei Resources as a leading global tantalum and niobium manufacturing operator.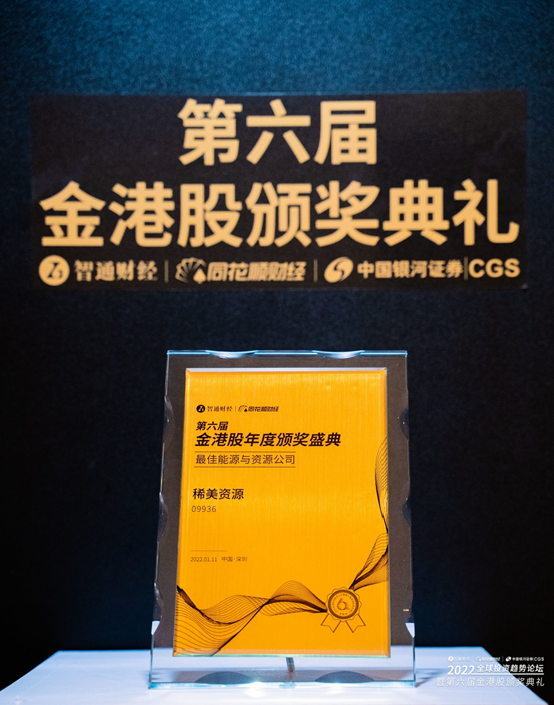 Repeated awards show the investment value
The "2022 Global Investment Trends Forum and the 6th Golden Hong Kong Stock Awards Ceremony" was co-organized by Zhitongcaijing.com ,the leading Hong Kong and US stock information platform in China, and Hithink RoyalFlush Information. "The 6th Golden Hong Kong Stock Awards lasted for more than three months and attracted more than 1,000 Hong Kong listed companies to register. The final list of winners will be selected by a committee of experts consisting of financial institutions, analysts and media, based on factors such as growth, industry ranking, corporate governance, business model, market impact and capital market performance.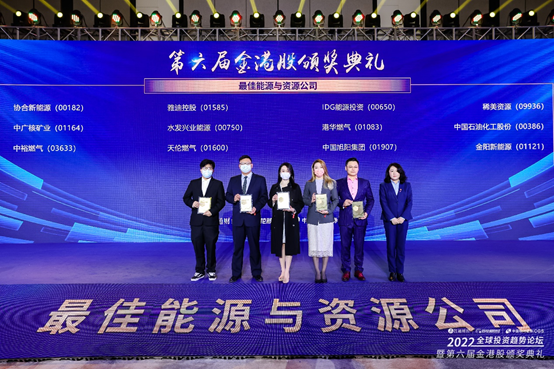 The "Best Energy and Resources Company" award aims to recognize Hong Kong listed companies in the energy and resources sector that have a healthy corporate governance structure, a strong industry position, good main business and can provide sustainable and stable value returns to investors. The award of "Best Energy and Resources Company" highlights the high recognition of the capital market for the development of Ximei Resources, which is a great encouragement to Ximei Resources.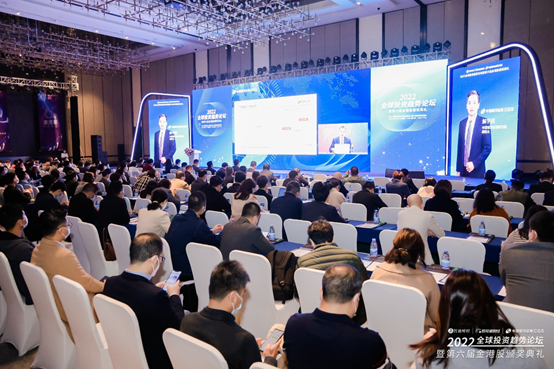 Industrial layout highlights the development potential
Ximei Resources was listed on the Main Board of the Hong Kong Stock Exchange in March 2020, and the tantalum-niobium hydrometallurgy production capacity ranks among the top in the world, and it is one of the few enterprises in China capable of producing tantalum-niobium hydrometallurgy products with a purity of 99.995%.Ximei Resources is also actively extending to tantalum-niobium pyrometallurgical products in the downstream of the industrial chain, fully promoting the construction of two tantalum-niobium pyrometallurgical products projects in Qingyuan, Guangdong and Qianxinan, Guizhou. In March 2021, Ximei Resources also established a joint venture with the central enterprise China Nuclear Huachuang to build a hydrometallurgy project in Hunan, continuing to consolidate the leading position in hydrometallurgy products in the country. With the rapid development of downstream industries, 5G network infrastructure, electric vehicles, fast charging, semiconductors, chips and other fields usher in explosive growth, driving the rapid development of the upstream tantalum and niobium industry.
In November 2021, Ximei Resources announced that it will set up a joint venture to invest in a 50,000 ton per year battery-grade lithium salt recycling economy industrial park project. Battery-grade lithium salt is a key raw material for the production of lithium batteries, and with the rapid growth of the production scale of electric vehicles, a strong demand for lithium salt will be formed. Ximei Resources open up new strategic track based on the original advantageous industry, which becomes an important driving force for future business growth and competitiveness improvement.
In recent years, Ximei Resources has experienced rapid growth in performance, with an annual compound growth rate of 29.1% in operating revenue from 2016-2020 and a 39.3% year-on-year increase in net profit in the first half of 2021. Along with the booming development of strategic emerging industries such as new materials, high-end manufacturing and carbon neutral, Ximei Resources is moving towards a new stage of rapid development and contributing to China's high-end manufacturing with its technology, talent, management, supply chain and brand advantages accumulated through years of deep cultivation in the non-ferrous metal metallurgy industry.